Step into the spotlight with AF 1 Low Nice Beige Pink Blue Custom Shoes Sneakers! Add a personal touch to your wardrobe with our one-of-a-kind, fashionable custom shoes sneakers. Crafted with a dominant beige color, featuring a simple and stylish design, blue logo, and vibrant patterns, these shoes will make you stand out from the crowd. Pick your favorite text and we'll customize it to make your kicks as unique as you are! Plus, they're comfortable and relaxed so you can go all day in style.
Wearable Art Sneakers
Our product features a unique collection of wearable art, carefully crafted onto authentic sneakers purchased from authorized retailers. Each piece of art is a one-of-a-kind creation, made by our team of professional artists. Whether you're looking for a bold statement piece or a subtle accent to complement your style, our wearable art sneakers are the perfect choice.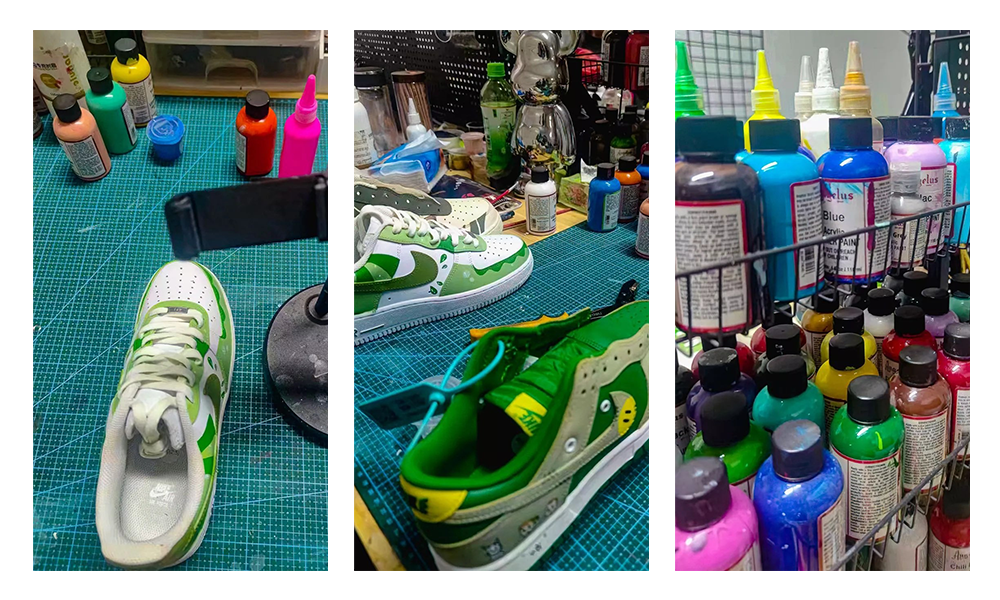 All of our products are handcrafted with care, and we take great pride in the quality and attention to detail that goes into each piece. We have a vast gallery of our previous works that you can browse through by clicking HERE, to get a better idea of what we can create for you. Our artworks range from intricate designs to simple patterns, and everything in between.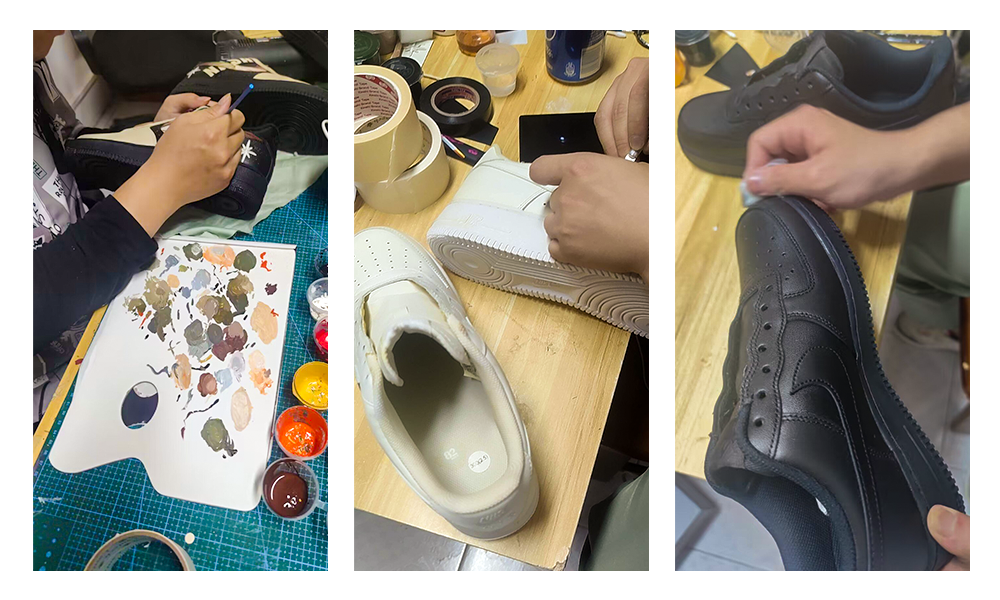 Shipping Policy
It is important to note that all orders are made entirely by hand and cannot be cancelled or refunded once production has started. The production process can take anywhere from 2 weeks to 1 month, depending on the design and details of the artwork. We understand that waiting can be frustrating, but we assure you that the final product will be worth the wait.
Once production starts, unfortunately we will not be able to cancel and refund orders for any reason. We will only be able to cancel a transaction if we haven?t yet started production and are notified within the first 72 hours of the purchase and will incur a cancellation fee. Once you make a purchase you are agreeing to our terms and conditions.
Once your order is complete and ready for shipping, we will send you the tracking details to your email. Shipping typically takes 5-7 days, depending on your location. Our goal is to make sure that you receive your wearable art sneakers in the best possible condition, so we take great care in packaging and shipping each order.
If you have any special requests or questions, please don't hesitate to reach out to us at support@rapcrushers.com. Our team is always available and ready to help in any way we can.